ESC Application
HOME
>> Scholarship >> ESC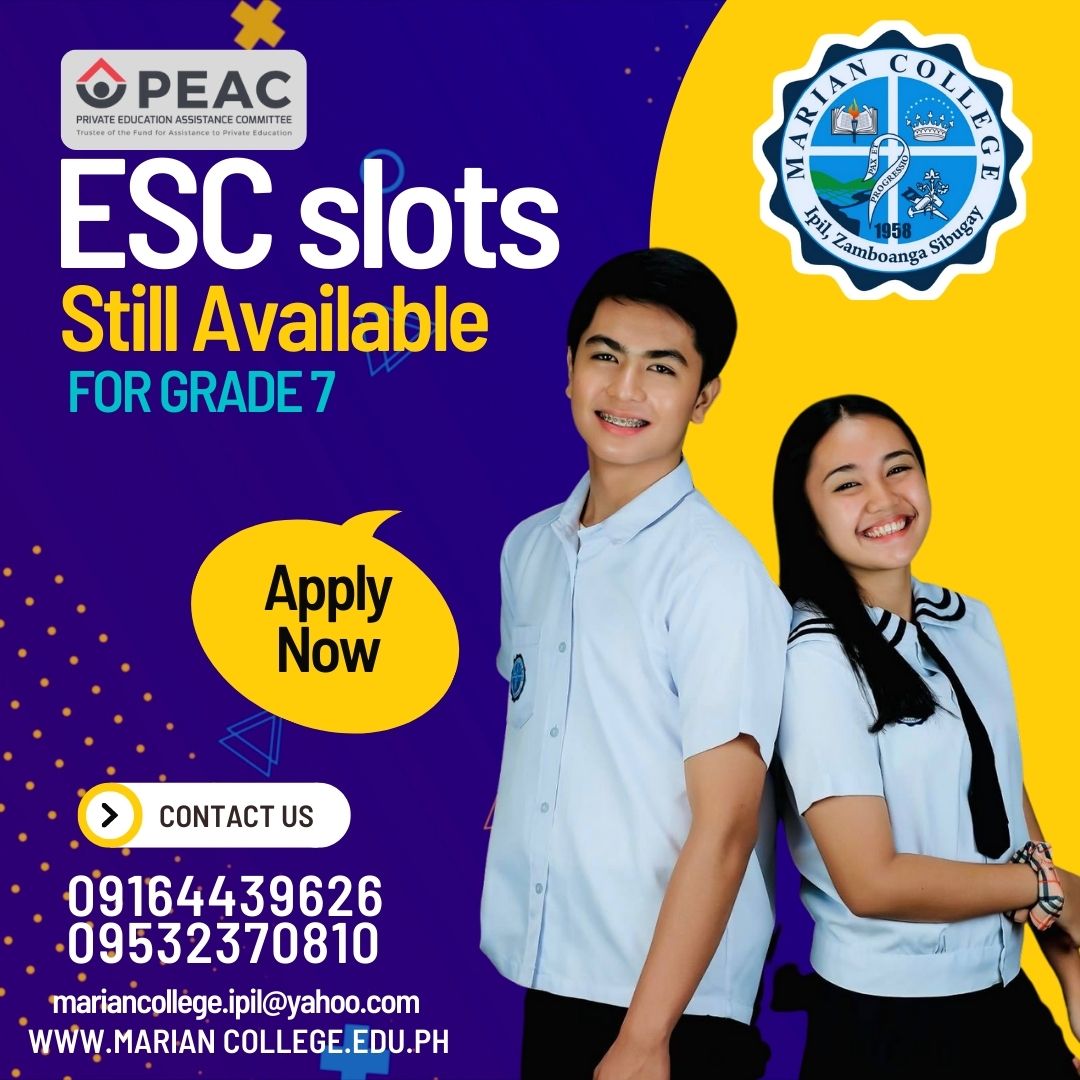 ATTENTION!
ALL STUDENTS APPLYING FOR EDUCATIONAL SERVICE CONTRACTING (ESC)
To all Junior High School ESC applicants (Incoming Grades 7, 8, 9 & 10)

Please fill up the ESC FORMS. An incomplete form is invalid.
For ESC grant, prepare the following requirements:


Recent Identical 2×2 ID photo (2 copies)
PSA Certified Birth Certificate
Photocopy of Grade 6 Report Card (for all incoming Grade 7 only)
Latest Income Tax Return for the previous year or Certificate of Tax Exemption or Municipal Certification of Unemployment of Parents/Legal Guardian

For transferee: please obtain an esc certificate to transfer-out from your previous school.
Submit all hard copy of your documents at:


Marian College, Inc.
Climaco St. Poblacion, Ipil, Zamboanga Sibugay Province 7001
Look for Mr. Ruofel Salva


Compliance of the requirements is necessary to validate your ESC grant application.